Broken Records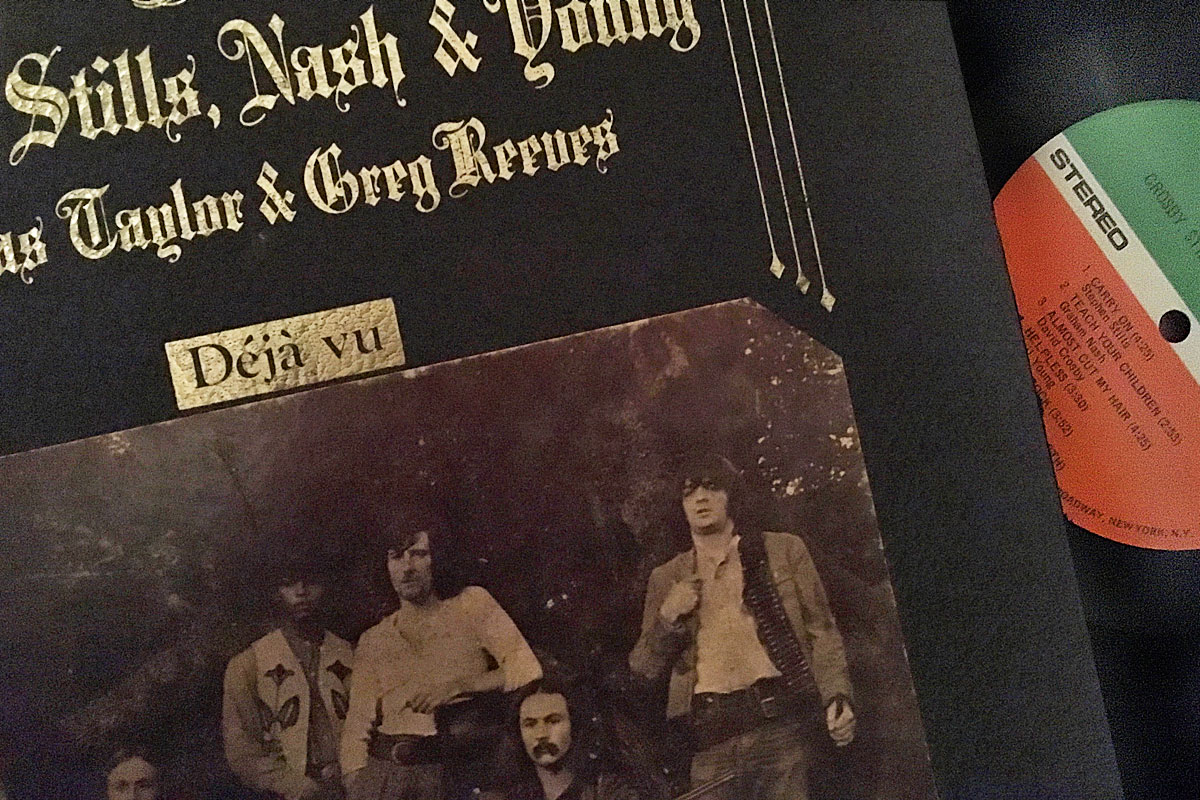 I bought my first record, "Déjà Vu", by Crosby, Stills, Nash and Young in 1970, after saving money all summer from a paper route. Mostly I loved the cover, an 1860s-style photo of the band dressed as cowboys and gunslingers. So I was heartbroken when the record eventually got so warped that the song "Teach Your Children" began skipping from "You who are on the road" to "because the past is just a goodbye."
What If US Propane Production Continues to Break New Records?
US propane production is setting new records every week. Meanwhile, export demand has been largely flat for several years now.
The Law of Supply and Demand.

Producers can't slow down propane supply, so they need increased demand and new export capacity.
Part of the problem (to use an analogy) is that propane is a passenger, not the driver, of the natural gas or crude oil production car. The supply of propane cannot be suddenly turned off independently of the production of natural gas and crude oil.
But the real problem is the need for increased export capacity.
Forty to fifty years ago, in order to keep gas plants and refineries operating without interruption, excess propane was flared or free (or both), especially on weekends. Wouldn't that be nice now? (Actually, we did see something similar in western Canada about three years ago).
A new export terminal in British Columbia, and new export terminals and expansions at both the Gulf Coast and Marcus Hook should start to make a difference throughout the year.
What's Happening with Propane Prices?
A leading global investment banking company is forecasting a slightly higher average WTI crude price for 2019 ($55.50).
I'm not sure about that, but it does seem likely based on supply-side fundamentals that the price of propane could run between 50 to 55 percent as a percentage of crude until export levels start to outpace the growth in supply. That percentage could jump briefly higher while we have strong cold weather demand (the polar pig?) or if we see a few surprisingly large weekly export draws.
Some examples if 50 to 55 percent:
$60 WTI crude = .7143 to .7857 Belvieu propane.
$55 WTI crude = .6547 to .7202 Belvieu propane.
$50 WTI crude = .5952 to .6547 Belvieu propane.
$45 WTI crude = .5357 to .5892 Belvieu propane

EIA Weekly Numbers
Higher domestic supply and lower export demand contributed to an underwhelming draw of 1.241 mmbbls. for the week ending 1/11/19. That brings total US propane inventory levels (excluding propylene) to 62.046 mmbbls., about 6 percent behind the 5-year average.
PADD 2 (Midwest/Conway) inventories decreased by .617 mmbbls. They currently stand at 19.77 mmbbls., approximately 7 percent behind the 5-year average.
PADD 3 (Gulf Coast/Belvieu) inventories decreased by .791 mmbbls. They currently stand at 33.23 mmbbls. (excluding propylene), almost 9 percent behind the 5-year average.
The Skinny:
Once again it seems as though we are entering a period of low propane prices relative to the price of crude oil. No one knows how long it will last, but it's here and it's a good thing!
It's good for you and your customers. It's good for budgets and receivables. Most importantly, it's good for driving new growth and increasing propane's market share.
Ray Energy will be with you, supporting your efforts, every step of the way!
---
Get Stephen's insights on propane delivered to your inbox every month.
Sign up for our monthly newsletter here.
NOTE: The views and opinions expressed herein are solely those of the author, unless attributed to a third-party source, and do not necessarily reflect the views of Ray Energy Corp, its affiliates, or its employees. The information set forth herein has been obtained or derived from sources believed by the author to be reliable. However, the author does not make any representation or warranty, express or implied, as to the information's accuracy or completeness, nor does the author recommend that the attached information serve as the basis of any buying decision and it has been provided to you solely for informational purposes.

© 2011-2019 Ray Energy Corp. All rights reserved. Any reproduction, representation, adaptation, translation, and/or transformation, in whole or in part by whatsoever process, of this site or of one or several of its components, is forbidden without the express written authorization from Ray Energy Corp.