Pavlov and Prebuys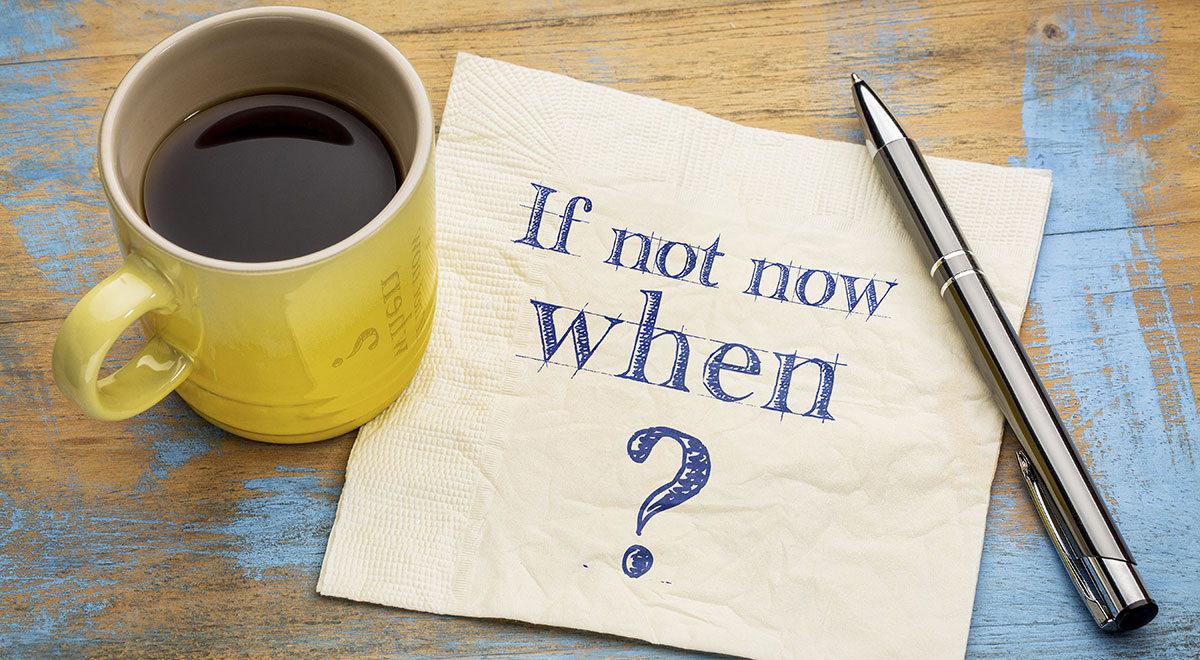 The Russian physiologist, Ivan Pavlov, was born in Ryazan, Russia (south of Moscow), in late September of 1849. The Oka River runs through Ryazan. Surely, with the low autumn sun, the birch and the silver maples along the riverbank were already turning color.
Pavlov's work on behaviorism proved that there is a reflex relationship between external stimuli and a predictable mental or physical response.
Propane buyers also respond to price direction in similar ways and the emotional response of a fixed-price buyer to the stimuli of a volatile price environment is fairly predictable. Understanding where you are in the current response cycle may help you decide upon a prudent course of action.
I'm going to show you a traditional market investor psychology chart … but inverted … to more accurately reflect a propane buyer's emotional response in both a rising and a falling market.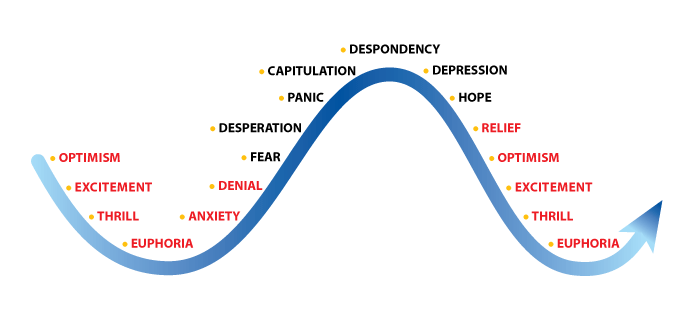 Unfortunately, the direction of propane prices isn't as linear or predictable as the emotional chart above. It bounces and jumps back and forth. So, the best buying opportunities are when your emotional response to the market falls into any one of the emotional stages in red above.
As an example, for 2018 I would describe the January monthly average (.90098) as the relief stage, February (.8395) as the optimism stage, and March (.79136) as the excitement stage.
In hindsight, the March monthly average was almost exactly a 50 percent correction between last year's high (.98247 in November) and last year's low (.59298 in June), and was probably a good entry point. But it was early in the spring, prices had been falling but were still .20 cents per gallon above last year's low, and most folks understandably either bought lightly or waited.
Are pre-buy sales later than normal?
Your customers know that gasoline prices are higher than last summer and they probably know from headline news that crude prices ($68.00 bbl.) are also much higher than last year ($46.00 bbl.). But that doesn't mean they like it.
So unless they're a budget customer or they lock in their price religiously every year regardless of cost, your customers probably haven't been too excited to lock in a fixed price for propane (or heating oil) yet … especially given that the market has been .25 to .30 cents per gallon higher than last summer. But the price has been softening again lately, so we may be catching another dip in the market now.
If you need to offer fixed pricing this summer or cover fixed-price sales that are being made by your sales team, my advice is that you stay slightly long. Propane prices aren't that high now … only about .07 cents per gallon above the March monthly average ... the lowest monthly average of the year so far.
I suppose we could call a buyer's emotional response to the current market the "excitement" stage.
What's Happening with Propane Prices?


EIA weekly numbers:
US propane inventories for the week ending 7/13/18 came lin slightly lower than industry expectations with a 1.66 mmbbls. build (65.26 mmbbls. total) and are currently 9.8% behind the five-year average.
PADD 2 (Midwest/Conway) inventories built 1.3 mmbbls. They stand at 21.7 mmbbls., about 1.2 mmbbls. higher than this same time last year.
PADD 3 (Gulf Coast/Belvieu) inventories were lower by . 5 mmbbls. They currently stand at 34.7 mmbbls., only 2.5% behind last year.
The Skinny:
The best pre-buy advice I can give to retail buyers is to start with a little length at a price level that you're comfortable with, around the same time of year when you normally offer your fixed-price programs to your customers. Then, layer in to protect your profits. Remember that each new dip may be shallower than the previous one in a rising market.
---
Mark Your Calendars!
Join us at our Ribbon Cutting and Open House from 11 am to 2 pm on Thursday, August 23, to commemorate the opening of our new propane rail terminal in Hampton, New York.
Address:
Ray Energy Corp.
39 Golf Course Road
Whitehall, NY 12887
We'd love to see you there!
---
Get Stephen's insights on propane delivered to your inbox every month.
Sign up for our email newsletter here.
NOTE: The views and opinions expressed herein are solely those of the author, unless attributed to a third-party source, and do not necessarily reflect the views of Ray Energy Corp, its affiliates, or its employees. The information set forth herein has been obtained or derived from sources believed by the author to be reliable. However, the author does not make any representation or warranty, express or implied, as to the information's accuracy or completeness, nor does the author recommend that the attached information serve as the basis of any buying decision and it has been provided to you solely for informational purposes.

© 2011-2017 Ray Energy Corp. All rights reserved. Any reproduction, representation, adaptation, translation, and/or transformation, in whole or in part by whatsoever process, of this site or of one or several of its components, is forbidden without the express written authorization from Ray Energy Corp.