Whatever It Takes!

What makes a retail propane company successful?
Many years ago, on a hot summer night, I had dinner with my father (Sea-3) and Jimmie Coffin (Eastern Propane) at a seafood restaurant near Danvers, MA. As the moon rose higher, the conversation became less about waterborne supply and demand and more about the traits and habits that successful retail owners and their managers possess. I was fascinated and barely spoke a word.
Since that time, I've worked with hundreds of retail propane companies from the upper Midwest to the Northeast and I've been fortunate to share meals and lengthy conversations with many friends in our great propane industry. Here are a few of my observations, infused with my recollection of a conversation that took place between two wonderful men on an August evening, long ago:
Whatever It Takes.
I could just as easily have titled this first bullet point, "Who needs sleep?"
Sure, consistent cash flow from a diversified and expanding customer base is vital, but that's the result of long hours and a "whatever-it-takes" approach towards customer service (gaining and retaining satisfied customers) to ensure that their business runs smoothly and profitably. It takes empowering employees with a sense of pride and ownership so that everyone feels that their hard work and contributions directly contribute to the success of the company.
Work Hard. Play Hard.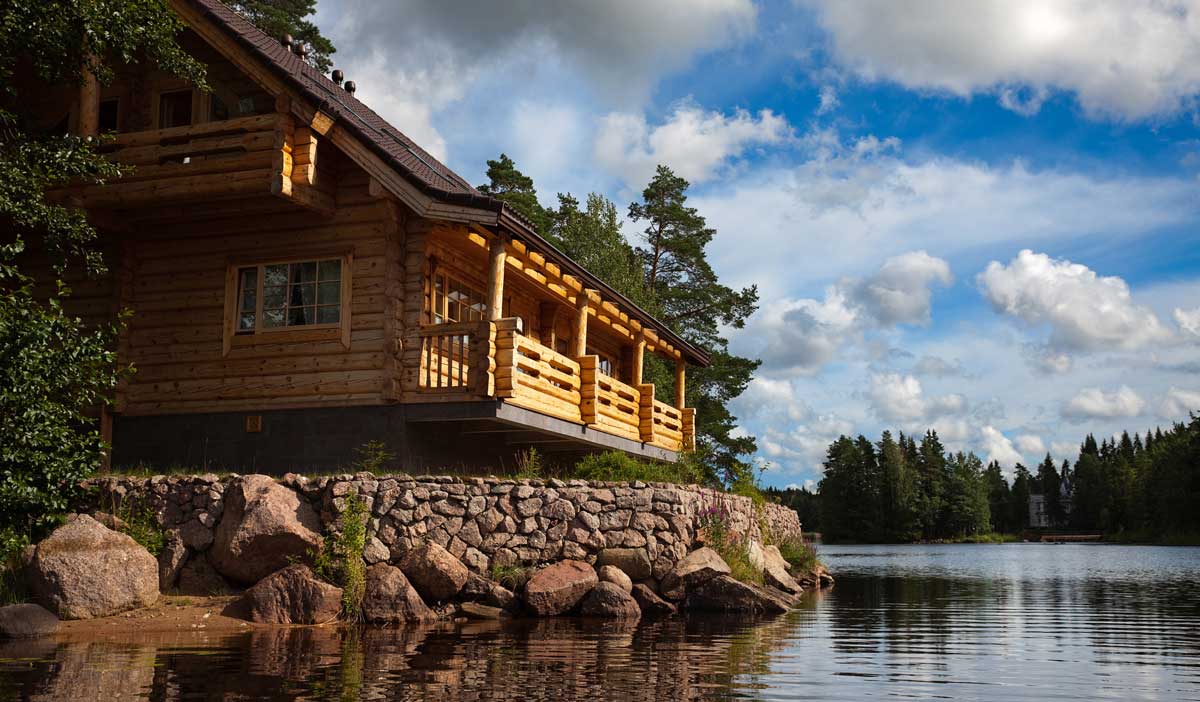 Weekends on Moosehead Lake, horseback riding in Portugal, sailing near Tortola, deep-water fishing off Florida, hunting in Colorado, barging down England waterways, or just relaxing in Fiji … one thing many successful owners and managers have in common is that they play as hard as they work. Maybe even harder! It recharges their battery and they return to work invigorated.
"Show, Don't Tell" Service.
We all see examples of great service in our everyday lives. That is when we think to ourselves "that's how it should be done!" It's all about showing – not telling – that makes the difference.
Successful retail companies always go the extra mile to exceed customer expectations. Letters, compliments, testimonials, and word-of-mouth references from impressed customers let them know that their efforts to go above and beyond are always greatly appreciated.
Innovation Is A Great Idea.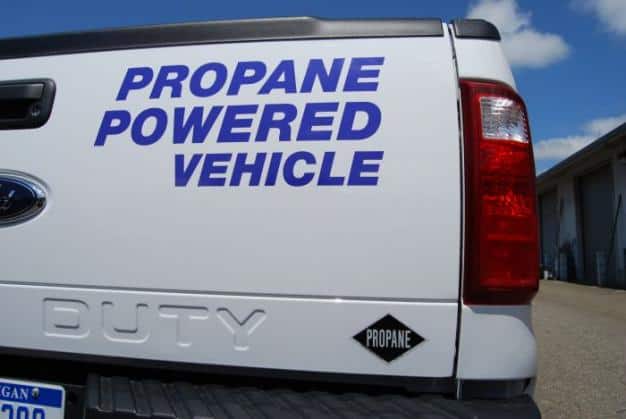 Many successful companies employ new technologies to grow their business. For example, a large customer in New England benefits in cost savings and customer satisfaction with propane-powered bus fleets, while other Northeast customers offer autogas and use propane-powered commercial vans (cleaner, greener and quieter). A New York customer recently showed me how they're employing new on-board technology for efficient bobtail route service and billing. And many companies now work with energy-focused public relations firms that use the latest online ways to reach and communicate with their customers for faster response times and better service.
Community Involvment.
Successful retail propane companies are actively involved in their communities in some way. They are thankful for success and they give back. The nearly countless types of involvement range from annual charity drives and food drives to working regularly with the local fire departments and emergency departments on training and first response. They care deeply about the communities that they serve and it doesn't go unnoticed.
What's Happening with Propane Prices?
In early July, crude oil was in the $74.00 bbl. range. Propane was in the .9300 cent per gallon range, or roughly 53% of crude.
Now, following six straight weeks of declining crude oil prices (currently $65 bbl.), propane is trading at nearly 60% of crude at .9300 cents per gallon.
Why? High export levels, disappointing weekly inventory builds, and relatively low total US propane inventory levels for this time of year.
In my opionin, unless the price of WTI crude oil breaks strongly below $60.00 bbl., I would expect this period of consolidation to end soon, followed by a move higher, back towards the $70.00 bbl. range.
For what it's worth, 60% of $70.00 bbl. crude is $1.00 per gallon propane. I'm not sure that 60% is a sustainable percentage of propane to crude, but it's where we are now. Should we start to see ship cancellations and above-average inventory builds in the Gulf Coast, or further declines in the price of crude oil, then propane could certainly soften towards the .8800 cent per gallon level.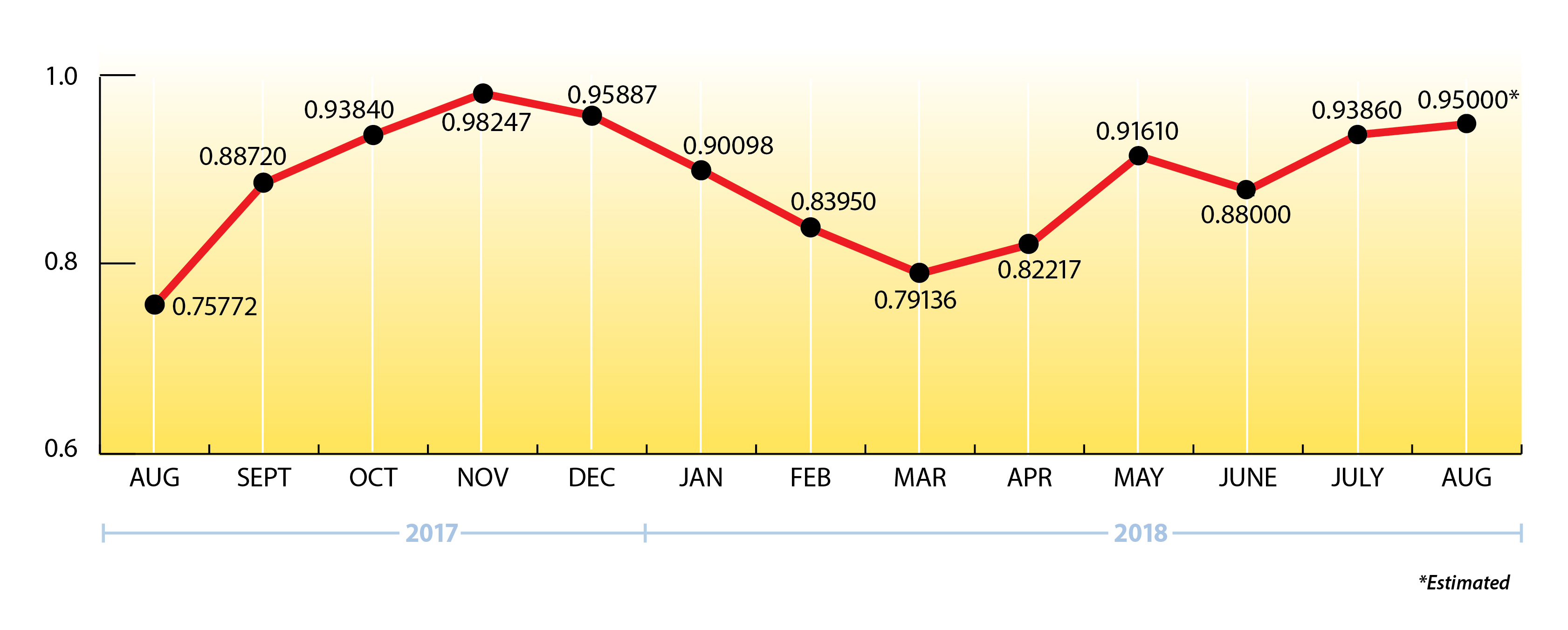 EIA Weekly Numbers
US propane inventories for the week ending 8/10/18 came in higher than industry expectations with a 3.4 mmbbls. build (69.8 mmbbls. total) and are currently 9.6% behind the five-year average.
PADD 2 (Midwest/Conway) inventories built .76 mmbbls. They stand at 23.53 mmbbls., about 1.2 mmbbls. higher than this same time last year.
PADD 3 (Gulf Coast/Belvieu) inventories incrased by 1.86 mmbbls. They currently stand at 36.97 mmbbls., only 1.9% behind last year
The Skinny:
Long hours. Often thankless work doing whatever it takes to get the job done. Service calls on Thanksgiving and Christmas. Ten times the normal number of phone calls during a polar vortex.
But also a great extended family of employees, customers, and associates that you wouldn't trade for anything. It's the people that make our propane industry special.
And all of the hard work growing your business makes those brief but rewarding moments away from the office taste that much sweeter
---
Get Stephen's insights on propane delivered to your inbox every month.
Sign up for our email newsletter here.
NOTE: The views and opinions expressed herein are solely those of the author, unless attributed to a third-party source, and do not necessarily reflect the views of Ray Energy Corp, its affiliates, or its employees. The information set forth herein has been obtained or derived from sources believed by the author to be reliable. However, the author does not make any representation or warranty, express or implied, as to the information's accuracy or completeness, nor does the author recommend that the attached information serve as the basis of any buying decision and it has been provided to you solely for informational purposes.

© 2011-2017 Ray Energy Corp. All rights reserved. Any reproduction, representation, adaptation, translation, and/or transformation, in whole or in part by whatsoever process, of this site or of one or several of its components, is forbidden without the express written authorization from Ray Energy Corp.