A Balancing Act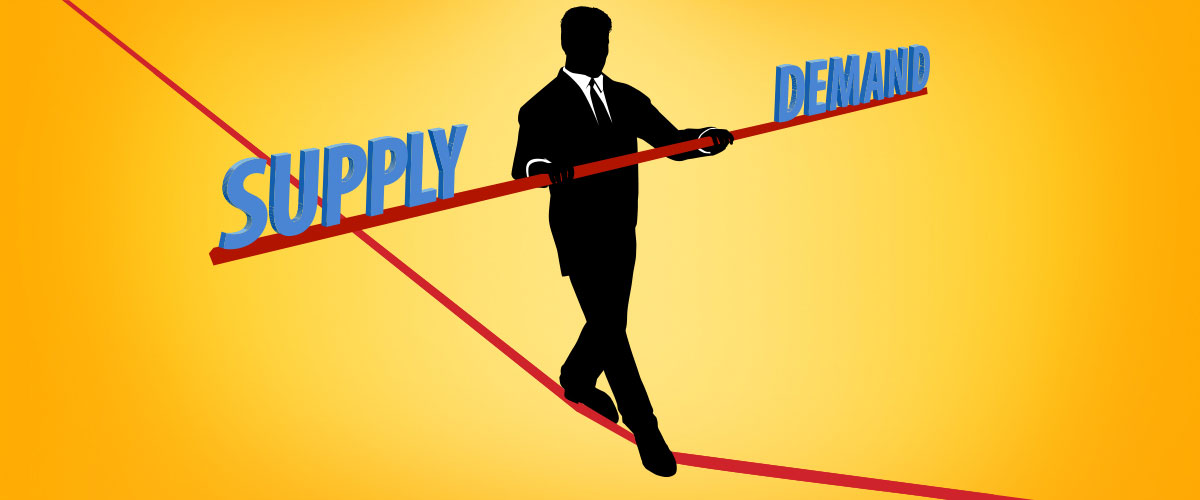 The Mariner East 2 pipeline is ramping up, along with growth in regional propane production and planned increases in North American export capacity. What could these changes mean for you?
Change Is Coming.

Last week I was traveling through the New York "Alps". Mount Marcy (the highest of the High Peaks with an elevation of 5,343 feet) was covered in snow and the lakes below were still frozen, but getting darker in color − a sign of spring. And then this past weekend, we were in Atlanta, GA, at the Southeast Propane Convention, where spring has already sprung and we got to see many of our friends.
Spring changes are coming, but we also have supply and demand changes that will affect our propane industry. Propane production is up. ME2 is ramping up (approaching 65 percent of pipeline capacity) and moving nearly 2.5 times more propane to Marcus Hook than just a month ago.
Another piece of the supply and demand balancing act will take place when Enterprise completes their Houston expansion (Q3). Already the world's largest exporter of propane, they expect to increase their export capacity by 30 percent. And, the Ridley Island export terminal in British Columbia is opening soon.
So we asked Leanne Mazoch, our new Vice President of Supply, to share some thoughts on the current supply and demand balancing act and what these changes may mean for you.
Notes from Leanne:

In my opinion, every discussion on this topic needs to start with the same question: What is your view on the price of crude?
If you believe the numbers, producers in the Bakken and Permian will drill at $35 - $40. When you consider this, the larger US supply/demand picture starts to fall into place. At these prices, not only are producers continuing to drill, they are buying acreage to enhance positions (Chevron/Anadarko).
So the next concern is infrastructure. The Gulf Coast builds and expansions are all preparing for continued growth from these areas just as Marcus Hook and Ridley Island are doing for the M/U and western Canadian production, respectively.
Since none of this happens simultaneously, the market will still need to manage the seasonal swings of production length and demand tightness. And as we saw with ME2, prepare for stress on the market when new facilities come online. Balance is delicate and easily upset.
What's Happening with Propane Prices?
The price of propane is currently trading at 42 percent of the value of crude oil. It rarely gets under 35 percent and then usually, only briefly. This means the market anticipates that there will be more propane supply than demand (including take-away capacity) on hand at least for the near term.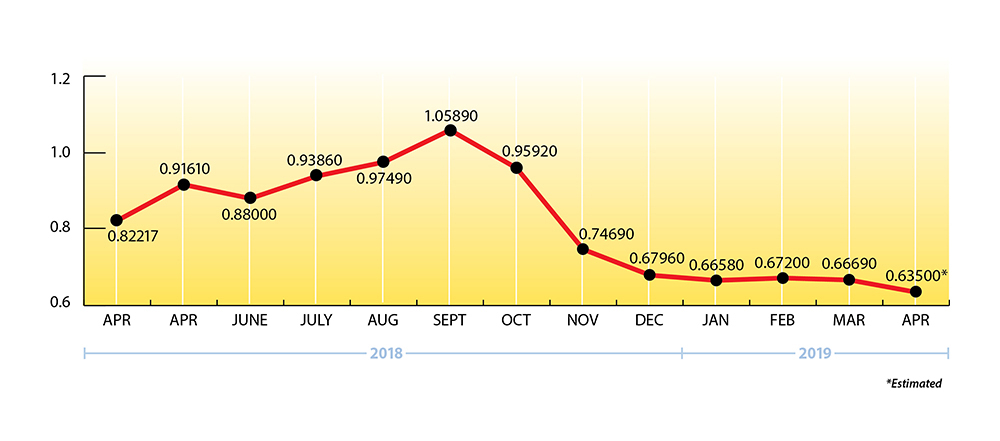 EIA Weekly Numbers
Propane exports were up marginally, but domestic demand was down significantly, resulting in a greater than expected weekly build for the week ending 4/12/19. Total US propane inventories built by 2.375 mmbbls. That brings national inventory levels (excluding non-fuel use propylene) to 50.554 mmbbls., about 58 percent higher than last year at this time.
PADD 2 (Midwest/Conway) inventories had a slight build of .288 mmbbls. They currently stand at 9.380 mmbbls., only 4 percent higher than last year at this time.

PADD 3 (Gulf Coast/Belvieu) inventories showed a large build of 2.66 mmbbls. and currently stand at 37.00 mmbbls. (excluding non-fuel use propylene), or roughly 60 percent ahead of last year at this time.
The Skinny
The 2019/2020 contract season is underway and we'd like you to know that Ray Energy is prepared to meet your upcoming propane requirements. If you're already a Ray Energy customer, thank you for your business!
Looking to grow? We are well positioned with propane supply and diversified distribution points so you can feel comfortable adding more gallons with us this year.
If you'd like to become a Ray Energy customer, please give us a call. We're always looking to make new friendships.
---
Get Stephen's insights on propane delivered to your inbox every month.
Sign up for our monthly newsletter here.
NOTE: The views and opinions expressed herein are solely those of the author, unless attributed to a third-party source, and do not necessarily reflect the views of Ray Energy Corp, its affiliates, or its employees. The information set forth herein has been obtained or derived from sources believed by the author to be reliable. However, the author does not make any representation or warranty, express or implied, as to the information's accuracy or completeness, nor does the author recommend that the attached information serve as the basis of any buying decision and it has been provided to you solely for informational purposes.

© 2011-2019 Ray Energy Corp. All rights reserved. Any reproduction, representation, adaptation, translation, and/or transformation, in whole or in part by whatsoever process, of this site or of one or several of its components, is forbidden without the express written authorization from Ray Energy Corp.