How Are Blockades Affecting Canadian Railroads?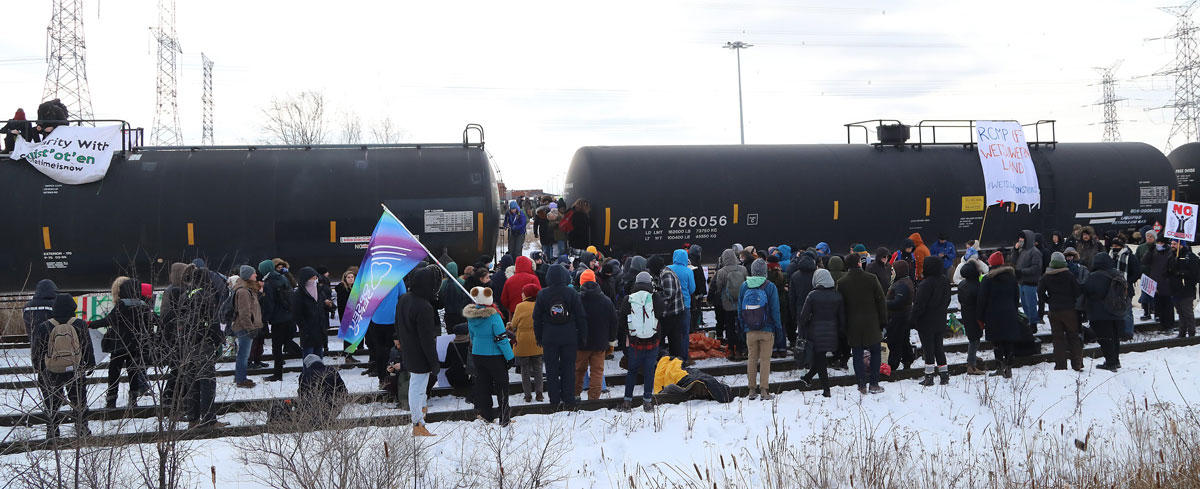 "A raindrop fell on my hand, crafted from the Ganges and the Nile."
From the poem "Water" by Wislawa Szymborska
Everything is Interconnected
Several separate but interconnected railroad blockades this month in Canada (all within days of each other) have impacted our propane industry. Unfortunately, no one can predict the duration of these unexpected blockades, which are still fluid in nature, or guess what the total impact will be on downstream propane supply.
It is safe to say that the repercussions will last for several months.

The Blockades
The blockades star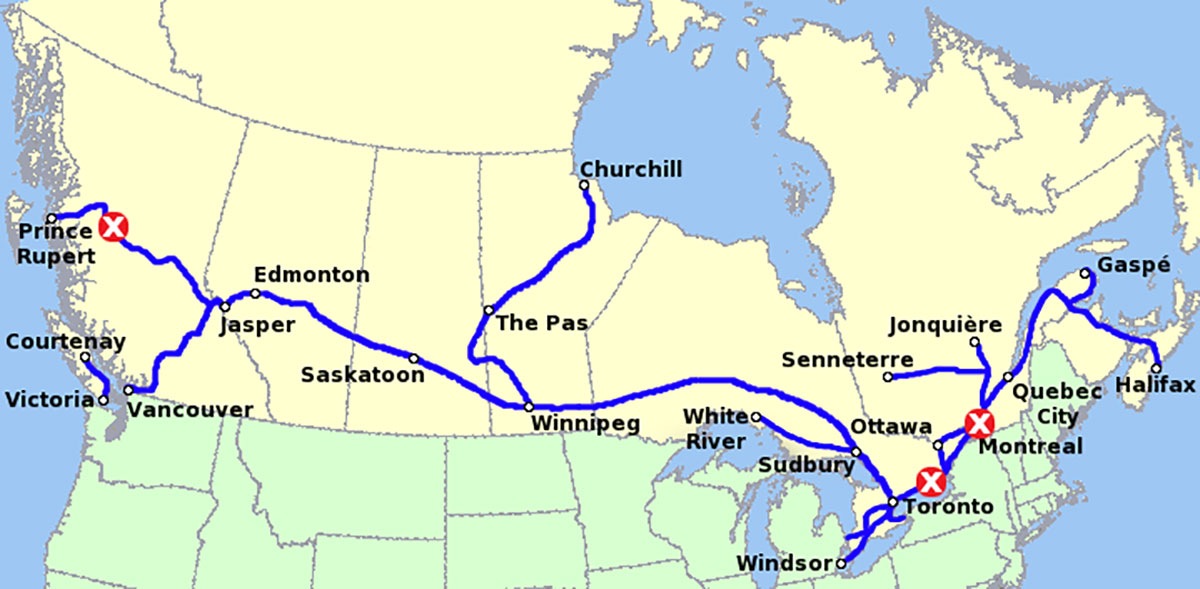 ted with a protest of an LNG pipeline project that runs through Wet'suwet'en First Nation territory in British Columbia; essentially a land-rights issue. Then the protest spread east.
Mohawk members, acting in solidarity with the Wet'suwet'en, blocked the Canadian National (CN) mainline railroad in Tyendinaga, ON, impacting traffic between Toronto and Montreal. They also blocked the Canadian Pacific (CP) mainline railroad in Kahnawake, QC, impacting traffic between Montreal and Albany. Additional blockades formed in Headingley, MB, and Vaughan, ON. Some blockades ended while new blockades sprung up; collectively they've already had a negative impact on Canadian rail traffic from west to east, and from Canada into the US.
Well over 400 trains have been cancelled.
Railcar Speed Restrictions Lifted

The other situation was in response to a crude railcar derailment in Saskatchewan a few weeks ago. The Canadian Transport Minister, Marc Garneau, ordered a 30-day speed restriction effective February 8, 2020, cutting the speed limit in half for trains of 20 or more railcars carrying crude oil or propane. The CN and CP, in anticipation that speed reductions would have a detrimental effect on their overall capacity, issued embargoes on crude oil and propane railcars and were managing the traffic flow through a daily permit process.
Fortunately, the Transport Minister issued an amendment to lift the speed restrictions last Sunday, and where blockades are not a factor, the railroads have been slowly phasing in a return to normal speeds.
What's the Fallout?
Multiple blockades across CP and CN mainlines have delayed or, in some cases, stopped traffic completely, leading to delays or severe interruptions receiving railcars at many rail terminals across the US. Some tightness of supply will also be a consequence of the blockades (which has bunched up cars north of the border) at a large number of rail terminals that receive Canadian rail supply.

The longer the blockades go on, the more challenging it will be. We can expect to see longer truck lines at those terminals that are indirectly impacted by the blockades, so we strongly recommend that you keep working off the top of your storage tanks!
What's Happening with Propane Prices?
Prices for Mt. Belvieu propane and propane as a percentage of crude oil (35 percent) have been creeping up lately from historically low levels as crude prices have been rising and traders try to gauge whether last week's surprisingly large inventory draw was an aberration.
Propane Price Chart

EIA Weekly Numbers
Thanks partly to a significant draw from Marcus Hook, total US propane inventories showed a larger than expected draw of 3.01 mmbbls. for the week ending February 14, 2020. That brings national inventory levels (excluding non-fuel use propylene) to 68.72 mmbbls., approximately 43 percent ​ahead of last year​ and 35 percent ahead of the five-year average.
PADD 2 (Midwest/Conway) inventories showed a draw of​ 1.09 mmbbls. They currently stand at 14.30 mmbbls., roughly 10 percent ahead of ​last year.
PADD 3 (Gulf Coast/Belvieu) inventories showed a draw of​ .963 mmbbls. They currently stand at 46.833 mmbbls. (excluding non-fuel use propylene), and are about 60 percent higher than last year​.
The Skinny
There's no question that multiple blockades in Canada will affect the supply and timing of railcar deliveries from Canada to US destinations.
The good news for Ray Energy customers (and prospective customers) is that wide-ranging US supply distribution points and multiple US railroads are an integral part of our strategic supply diversification. Another important component is that we are propane shippers on the Teppco and Dixie pipelines, sending USA-made propane to a terminal near you. This US supply diversification provides critical help whenever there are unexpected delays involving Canadian propane supply.
So please be assured that we'll use all of our resources and decades of experience to make sure that you continue to receive a reliable supply of propane from Ray Energy!
---
Get Stephen's insights on propane delivered to your inbox every month.
Sign up for our monthly newsletter here.
For more frequent updates and industry news, join us on LinkedIn.
---
NOTE: The views and opinions expressed herein are solely those of the author, unless attributed to a third-party source, and do not necessarily reflect the views of Ray Energy Corp, its affiliates, or its employees. The information set forth herein has been obtained or derived from sources believed by the author to be reliable. However, the author does not make any representation or warranty, express or implied, as to the information's accuracy or completeness, nor does the author recommend that the attached information serve as the basis of any buying decision and it has been provided to you solely for informational purposes. © 2011-2020 Ray Energy Corp. All rights reserved. Any reproduction, representation, adaptation, translation, and/or transformation, in whole or in part by whatsoever process, of this site or of one or several of its components, is forbidden without the express written authorization from Ray Energy Corp.