Marcus Hook and Hampton Expansions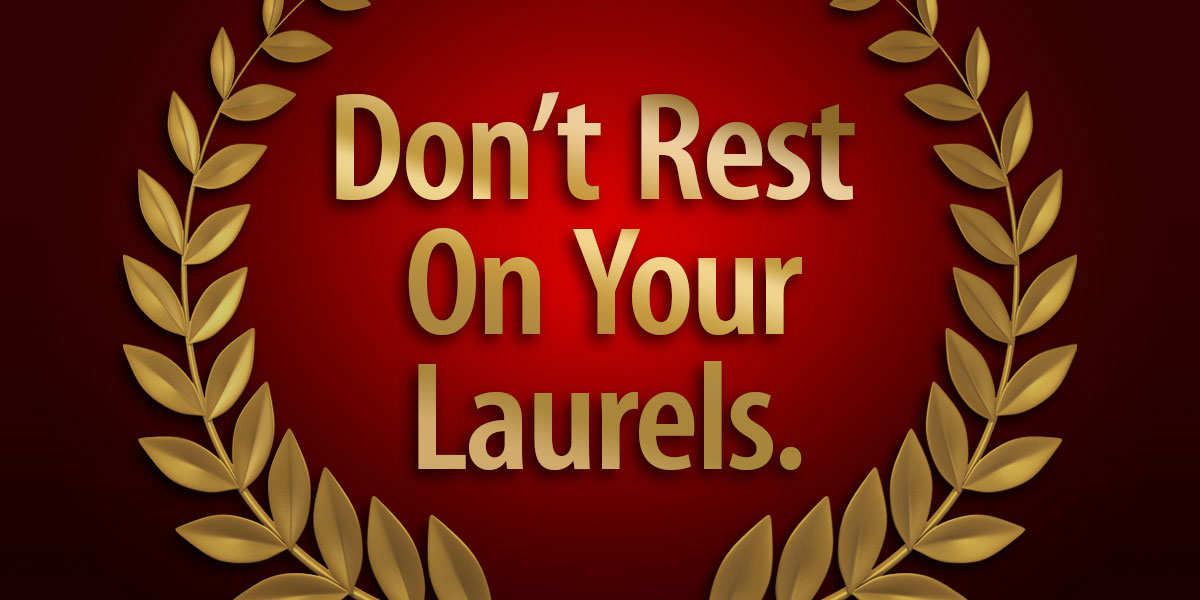 The tradition of honoring exceptional achievement with a wreath crown made of laurel leaves dates back to the Pythic games in Delphi, ancient Greece, around the 6th century BC.
Here is an update on asset improvements by Energy Transfer in the Central Atlantic and Ray Energy in the Northeast, both companies adhering to the wise expression "Don't Rest on Your Laurels."
Marcus Hook, Pennsylvania: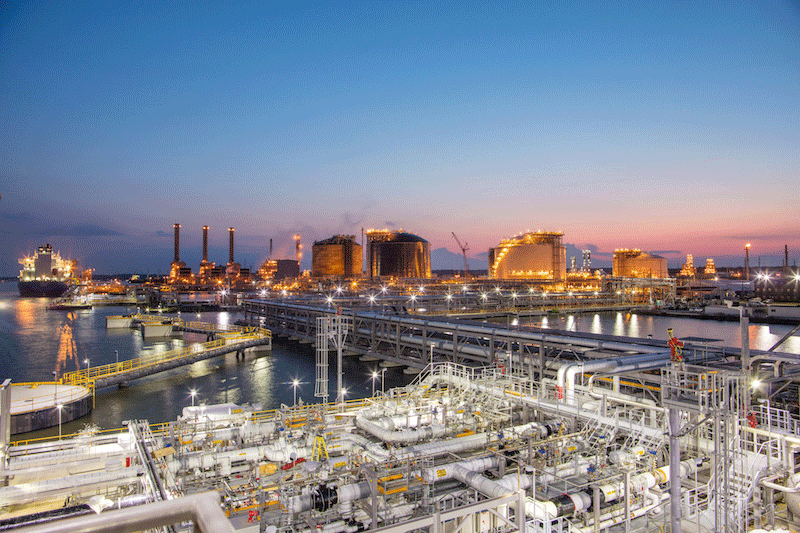 The latest Mariner East pipeline expansion (ME2X), which runs from the Marcellus and Utica shale regions to the Marcus Hook Industrial Complex, is nearing its final phase with an expected completion date sometime between October and December.
The Mariner East pipelines throughput capacity will increase from about 9.2 mm gallons per day to nearly 12.6 mm gallons per day by the end of this year. The addition of pumping stations could boost that number to almost 19.0 mm gallons of natural gas liquids per day.
That's pretty remarkable.
Belvieu East?
The size and export capacity of Marcus Hook is only likely to grow. Why?
There are abundant reserves of NGLs in the Marcellus and Utica, substantial capability and interest for Energy Transfer to increase both refrigerated storage and dock capacity at Marcus Hook, and ME2X will alleviate capacity constraints as export demand has been exceeding current pipeline capacity.
Also, the recently approved Senate infrastructure bill (H.R. 3684) includes an excise tax on many common petrochemicals which could lead to domestic plant closures and higher export demand.
Ray Energy – Hampton, New York: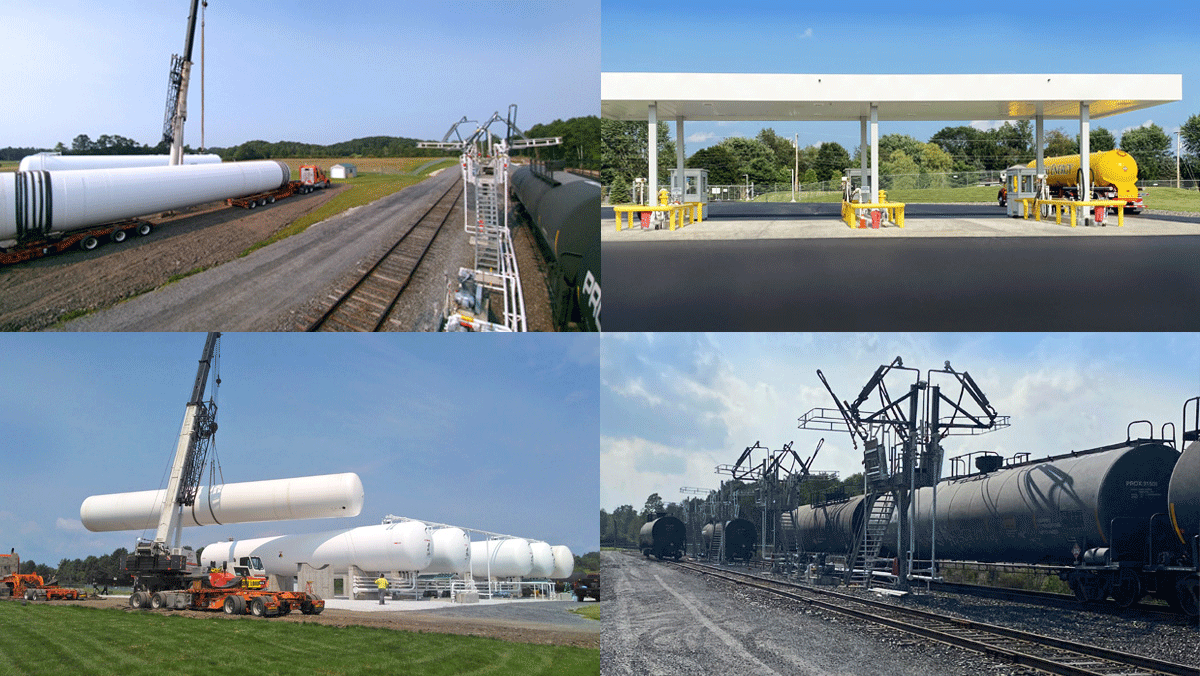 A significant expansion was completed this month at the Hampton, NY, propane rail and transport facility. The addition of these new assets (listed below) will further enhance Ray Energy's ability to meet growing propane demand in the Northeast.
Improvements:
The addition of two 60,000 gallon propane storage tanks, increasing total fixed storage to 360,000 gallons.
The addition of two dual-sided rail towers, increasing railcar offload capacity to 16 railcars per day.
The ability to load three trucks simultaneously, with an approximate load time (depending on trailer size) of 15 to 20 minutes, and a total terminal capacity of approximately 50 transports per day.
An emergency backup power system is also in place to ensure that power outages on the electric grid won't interrupt operations.
What's Happening With Propane Prices?
Belvieu propane prices have risen about $.06 per gallon since the beginning of August versus the July average ($1.0939) as concern over inventory levels has pushed propane's percentage to crude up from 55 percent in June to 71 percent recently (the highest level since last winter) in an effort to discourage exports (up 58 percent year-on-year) and lift U.S. propane stocks.
Some propane people are worried that we're getting late in the season for inventory building. After all, in the "old days" October was the last potential build month. But the sheer magnitude of export demand has turned everything upside down and in today's world, propane inventory builds can happen during any month of the year.
The most important thing that you can do, in response to industry concerns about propane inventory levels, is to make sure that you're fully contracted and your fixed-price sales are covered with a reliable midstream supplier like Ray Energy.
Propane Price Chart

Weekly Inventory Numbers
U.S. propane inventories showed a build of 1.432 mmbbls. for the week ending August 13, 2021, slightly above industry expectations. That brings national inventory levels to 66.761 mmbbls., about 25 percent behind last year and 18 percent behind the 5-year average.
PADD 2 (Midwest/Conway) inventories had a build of​ .834 mmbbls. They currently stand at 20.747 mmbbls., roughly 16 percent behind ​last year.
PADD 3 (Gulf Coast/Belvieu) inventories showed a build of​ .813 mmbbls. They now stand at 33.825 mmbbls., nearly 35 percent behind last year.
The Skinny
The best way to prepare for increased demand is to expand and improve the infrastructure that will be needed to support new growth.
The near completion of the Mariner East 2X pipeline elevates the status of Marcus Hook as a world-class hub for natural gas liquids.
And the recent expansion at Ray Energy's Hampton, NY, propane rail facility will solidify its reputation as one of the best propane terminals in the region, further assuring propane marketers and commercial operators in the Northeast of an extremely reliable source of propane supply that can meet their growing needs.
---
Get Stephen's insights on propane delivered to your inbox every month.
Sign up for our monthly newsletter here.
For more frequent updates and industry news, join us on LinkedIn.
---
NOTE: The views and opinions expressed herein are solely those of the author, unless attributed to a third-party source, and do not necessarily reflect the views of Ray Energy Corp, its affiliates, or its employees. The information set forth herein has been obtained or derived from sources believed by the author to be reliable. However, the author does not make any representation or warranty, express or implied, as to the information's accuracy or completeness, nor does the author recommend that the attached information serve as the basis of any buying decision and it has been provided to you solely for informational purposes. © 2011-2021 Ray Energy Corp. All rights reserved. Any reproduction, representation, adaptation, translation, and/or transformation, in whole or in part by whatsoever process, of this site or of one or several of its components, is forbidden without the express written authorization from Ray Energy Corp.