Navigation and the Value of Experience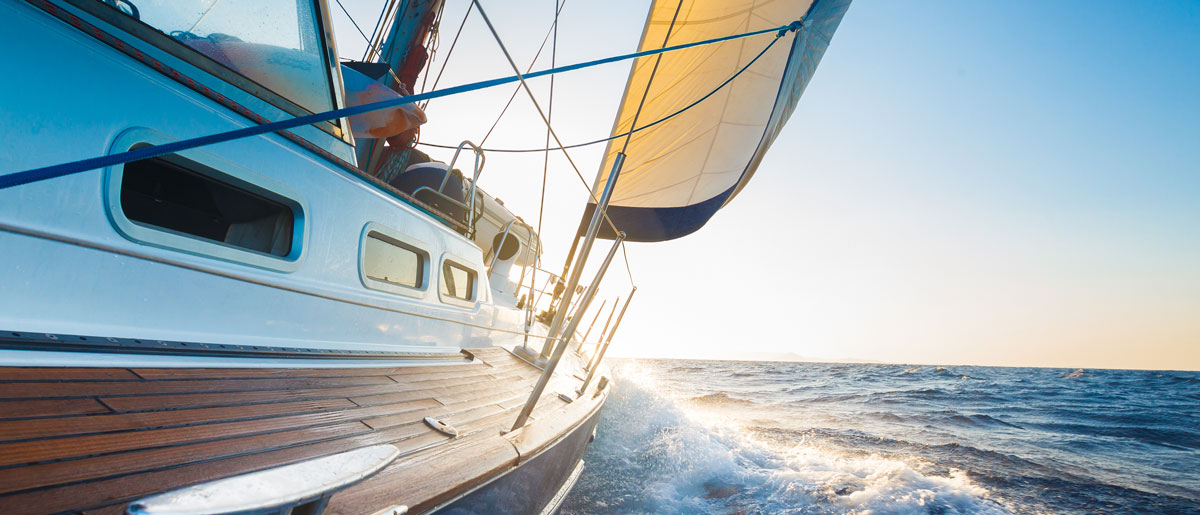 About forty years ago, along with a three-man crew, I sailed a 40-foot sailboat from Virgin Gorda, BVI, to Bar Harbor, ME. The Westerbeke engine failed several days out (water in the diesel), and without power, our GPS system also soon failed. We used radio navigation to sail into St. George's Harbor, Bermuda, for repairs.
We resumed our journey towards Bar Harbor and about 600 miles east of the Outer Banks, we ran into a strong cold front with high winds and high seas. Waves were breaking over the bow, and sweeping down the deck. One especially large wave rolled down the deck and knocked the helmsman off his feet, almost washing him overboard. Thankfully, he was wearing a safety harness clipped to a stanchion, which probably saved his life.
After my soggy (and seemingly interminable) turn at the helm, a Norwegian sailor named Yens took over. In a storm tactic maneuver called "heaving to" ,he shortened and backed the jib, loosened the mainsail, and tied the helm in place at 60 degrees to the wind. The backed jib made the boat want to go to leeward, while the mainsail and helm made the boat want to move to windward. The countering effects allowed the boat to weave its way through the stormy seas, while he sat under the dodger with a hot chocolate, never getting wet!
I'm not sure why Yens didn't show me how to "heave to" before my watch, but I'll never forget the lesson: It's all about experience.
The advantage of experience.
With over two decades of experience navigating the stormy seas of propane supply and pricing, we've learned a thing or two in terms of the hard work and preparation that is required to take great care of our customers.
We understand that while price is important, nothing is more crucial than a reliable supply of propane delivered when you need it. That experience pays dividends, especially during periods of strong demand.
Propane inventory update:
Current U.S. inventories stand at 84.78 mmbbls. That's about 35% above the 5-year average.
Propane production and propane imports are virtually unchanged from 2015, while propane exports are only up about 10%. OPEC continues to focus on market share, rather than a price floor, with another crude production increase in June. With plenty of propane on hand, and based strictly on fundamentals, the price of propane should stay fairly stable.
Could we face a unique challenge this winter?
While we are truly appreciative that this has not been the case for Ray Energy ... we believe Northeast propane retailers collectively have contracted about 10% less this year than in 2015. This is mostly due to the mild winter, as many folks understandably struggled to meet contract commitments. It's also due to the unusual availability last year of distressed spot pricing from gas plants across North America, where storage options were limited or expensive, and inventory levels atypically continued to build right into December!
However, producers don't like to repeat misfortune. So for now, this year is turning out to be very different. Great quantities of propane production were earmarked months ago to ship to the Gulf Coast and the Midcontinent, and consequently, the availability of spot supply is tighter and more expensive.
So, if we have normal winter weather, our propane industry could face a logistical challenge in terms of securing and transporting large volumes of incremental supply to meet unscheduled demand.
Should this possibility become a reality, though, please be assured that Ray Energy has the expertise and the experience to safely navigate our way together through whatever comes our way.
NOTE: The views and opinions expressed herein are solely those of the author, unless attributed to a third-party source, and do not necessarily reflect the views of Ray Energy Corp, its affiliates, or its employees. The information set forth herein has been obtained or derived from sources believed by the author to be reliable. However, the author does not make any representation or warranty, express or implied, as to the information's accuracy or completeness, nor does the author recommend that the attached information serve as the basis of any buying decision and it has been provided to you solely for informational purposes.

© 2011-2017 Ray Energy Corp. All rights reserved. Any reproduction, representation, adaptation, translation, and/or transformation, in whole or in part by whatsoever process, of this site or of one or several of its components, is forbidden without the express written authorization from Ray Energy Corp.