Propane Autogas Makes Yellow Buses Greener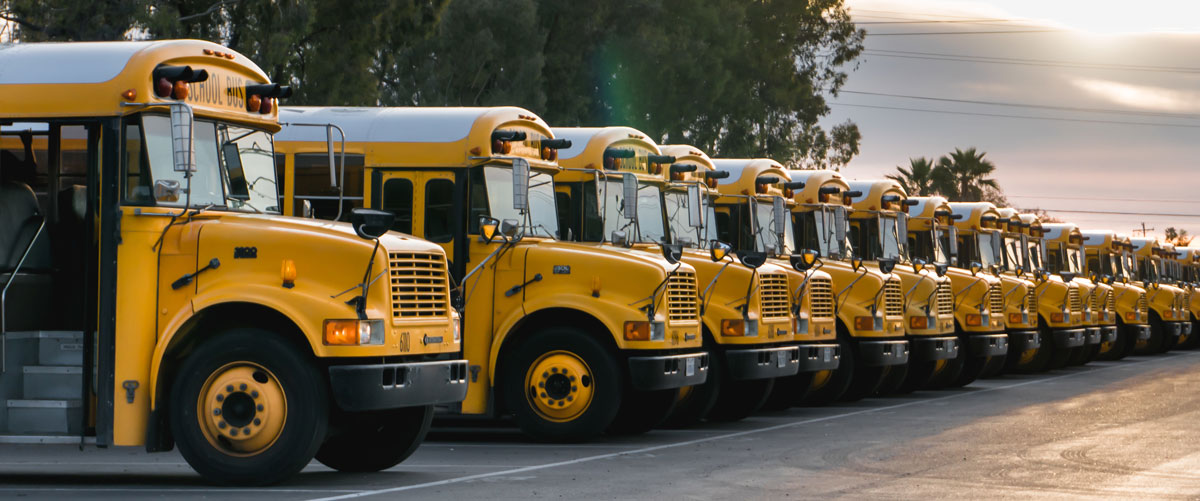 Autogas: The Most Popular Alternative Energy Fuel in the World
Blue Bird recently set a new milestone with the production of their 15,000th propane autogas school bus. That shouldn't be surprising, given that autogas is the third most popular fuel in the world and the most popular alternative energy fuel in the world according to the US Department of Energy.

Autogas, or LPG, is the common name around much of the world for Liquefied Petroleum Gas when it is used as a fuel for vehicles. It's typically a blend of propane and butane. Since we mostly use propane in the US (not a blend), the common name here is "Propane Autogas."
Add New Gallons, Organic Growth
The increased popularity of propane autogas provides you with a great opportunity to grow your business organically and add new gallons. Sales of school buses that run on propane autogas have increased by 700 percent in the past few years, but only five percent of all the school buses currently operating run on propane autogas. The upside potential is tremendous!
And when you install an autogas refueling station at your customer's location, you're providing communities with a clean, quiet, domestically sourced fuel that's economical (about half the cost of diesel) and readily available.
A Cleaner Fuel for Children and the Environment
Nitrogen oxides (NOx) act as greenhouse gases. NOx was reduced by 96 percent with propane autogas school buses versus diesel in a 2018 study by the West Virginia University Center of Alternative Fuels, Engines & Emissions.
And a school bus that runs on propane autogas (100 octane rating) emits virtually zero soot from the tailpipe.
Better for the environment, better for our children.
Want to Know More?

I'm sure you'll have many questions before you speak with someone like Angelo Tornetta, School District Technician Supervisor at North Penn School District, where they recently commissioned 14 new propane autogas school buses … and love them!
I spoke with Michael Taylor, Director Autogas Business Development for the Propane Education Research Council (PERC), last week and he mentioned that he'll gladly help anyone that's interested in learning more about the many benefits of propane autogas. He has a tremendous amount of helpful information to share with you. You can reach Michael via email or phone at 202-452-8975.
For more information, please check out some helpful links below.
What's Happening with Propane Prices?
Eighty-six percent of all the reported propane supply in the US is at the two major storage hubs in TX and KS. But, just like real estate, location is everything. Robust crop-drying demand and unusually cold weather this week in the Ohio River Valley and Northeast has tightened up regional supplies.
Fortunately, Ray Energy works hard to forecast and prepare for times like these and we have extra propane supply available. Please let us know how we can help.

Propane Price Chart


EIA Weekly Numbers
Total US propane inventories, aided by a significant PADD 1 (East Coast) draw, showed a larger than projected overall draw​ of​ 2.515​ mmbbls. for the week ending 11/08/19. That brings national inventory levels (excluding non-fuel use propylene) to​ 92.914 mmbbls., about 16 percent ​ahead of last year​.
PADD 2 (Midwest/Conway) inventories showed a​ healthy draw of​ .949​ mmbbls. They currently stand at 24.841​ mmbbls., nearly 9​ percent ​behind ​last year.
PADD 3 (Gulf Coast/Belvieu) inventories drew down​ by​ .873 mmbbls. They currently stand at 55.934 mmbbls. (excluding non-fuel use propylene), roughly 35 percent higher than last year​.​
The Skinny
Given the current political climate and new equipment efficiencies, our industry is likely to see muted growth in traditional demand segments, so we need to focus on organic growth opportunities like propane autogas.
Partner with Ray Energy for all of your propane autogas needs and together we'll help turn yellow buses green.
---
From all of us at Ray Energy to you and your family, have a safe and wonderful Thanksgiving!

---
Helpful Links:

Rousch CleanTech Autogas Engines
Blue Bird Propane Autogas Buses
Thomas Built Propane Autogas Buses
IC Bus Company Propane Autogas Buses
Propane Autogas Cost Calculator
Propane Education and Research Council: School Transportation
---
Get Stephen's insights on propane delivered to your inbox every month.
Sign up for our monthly newsletter here.
For more frequent updates and industry news, join us on LinkedIn.
---
NOTE: The views and opinions expressed herein are solely those of the author, unless attributed to a third-party source, and do not necessarily reflect the views of Ray Energy Corp, its affiliates, or its employees. The information set forth herein has been obtained or derived from sources believed by the author to be reliable. However, the author does not make any representation or warranty, express or implied, as to the information's accuracy or completeness, nor does the author recommend that the attached information serve as the basis of any buying decision and it has been provided to you solely for informational purposes. © 2011-2019 Ray Energy Corp. All rights reserved. Any reproduction, representation, adaptation, translation, and/or transformation, in whole or in part by whatsoever process, of this site or of one or several of its components, is forbidden without the express written authorization from Ray Energy Corp.