Renewable Propane and Ray Energy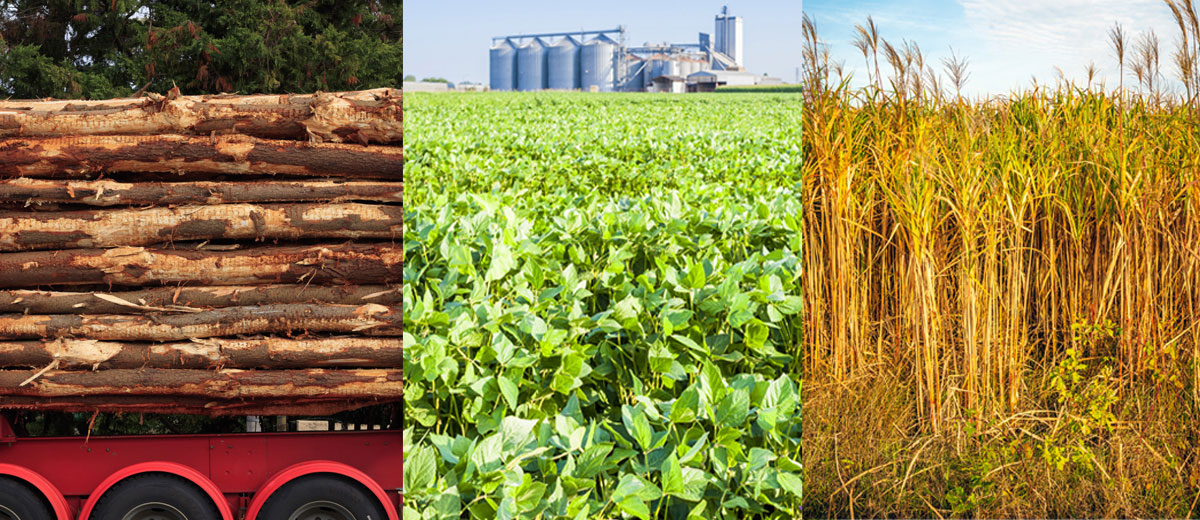 Energy ingenuity.
The older I get the closer once distant timelines become. I think that's true for America as well. Want sustainable renewable energy by 2045? How about by 2035 … or 2025 … or tomorrow? There is no question that the initial timeline estimates for green energy are being fast-tracked now. On a political and logistical level, everything related to de-carbonization is accelerating at warp speed.
Renewable propane.
Renewable propane is a sustainable energy source produced from organic biomass feedstocks (such as vegetable oils) instead of fossil fuels. It's a byproduct of the renewable diesel production process at a bio-refinery that hydro-treats an eclectic slate of organic biomass feedstocks to produce multiple forms of energy. Most importantly, renewable propane has the same chemical composition as traditional propane, so while it offers the advantage of being carbon neutral at the point of combustion (lower greenhouse gas emissions), it's also completely interchangeable with existing propane applications such as heating, cooking, and drying, or fueling backup generators and motor fuel (propane autogas). So renewable propane has the same performance and is just as portable and versatile as traditional propane.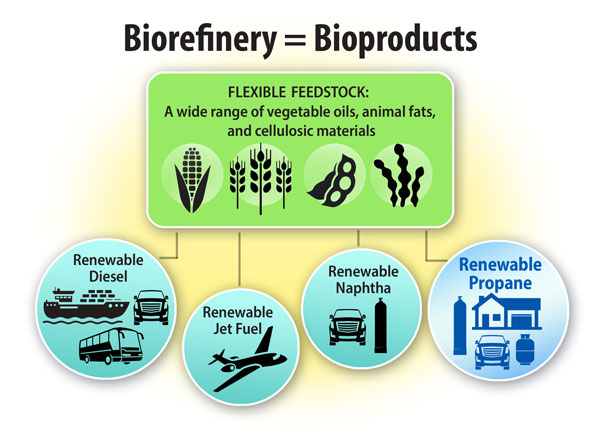 Currently, there are only a handful of U.S. biorefineries that produce renewable propane. But it's been estimated that with future technological advancements using locally sourced sustainable cellulosic materials (think of the inedible, fibrous part of plants as well as grasses, wood, algae), we could reach the next level of progress for the global biofuel industry and meet worldwide demand for renewable propane within 20 years.
We need more refineries like the Phillips 66 refinery in Rodeo, CA, to expand or retrofit so that they can process vegetable oil instead of crude oil. Recently shuttered refineries, like PES in Philadelphia, need to experience a rebirth and reopen using biomass feedstocks instead of fossil fuels to produce renewable diesel, renewable jet fuel, and renewable propane.
What's happening with propane prices?
Mt. Belvieu, TX, prices have hovered around $.50 per gallon for the past five months. But will they stay that way? On the one hand, there is plenty of propane in North America right now. On the other hand, export levels have ramped up in the past month (nearly double versus last year) and we've seen some uptick recently in natural gas and crude oil prices. So it's very possible that we'll see slightly stronger Belvieu numbers in the near term.
Propane Price Chart

Weekly Inventory Numbers
U.S. propane inventories showed a draw of 1.572 mmbbls. for the week ending October 16, 2020, on the higher end of industry expectations. That brings national inventory levels to 98.325 mmbbls., about 3 percent above last year and approximately 11 percent above the 5-year average.
PADD 2 (Midwest/Conway) inventories showed a slight build of​ .132 mmbbls. They currently stand at 25.790 mmbbls., roughly 4 percent behind ​last year.
PADD 3 (Gulf Coast/Belvieu) inventories showed a larger than expected draw of​ 1.802 mmbbls. They currently stand at 58.079 mmbbls., nearly 4 percent ahead of last year.
The Skinny
Ray Energy has a history of being ahead of its time regarding biofuel. And we will be a leader among midstream suppliers of propane when it comes to the advancement and distribution of sustainable renewable propane as part of our commitment to a green energy future.
---
Get Stephen's insights on propane delivered to your inbox every month.
Sign up for our monthly newsletter here.
For more frequent updates and industry news, join us on LinkedIn.
---
NOTE: The views and opinions expressed herein are solely those of the author, unless attributed to a third-party source, and do not necessarily reflect the views of Ray Energy Corp, its affiliates, or its employees. The information set forth herein has been obtained or derived from sources believed by the author to be reliable. However, the author does not make any representation or warranty, express or implied, as to the information's accuracy or completeness, nor does the author recommend that the attached information serve as the basis of any buying decision and it has been provided to you solely for informational purposes. © 2011-2020 Ray Energy Corp. All rights reserved. Any reproduction, representation, adaptation, translation, and/or transformation, in whole or in part by whatsoever process, of this site or of one or several of its components, is forbidden without the express written authorization from Ray Energy Corp.