The Dark Side of Electric Vehicles & Renewable Energy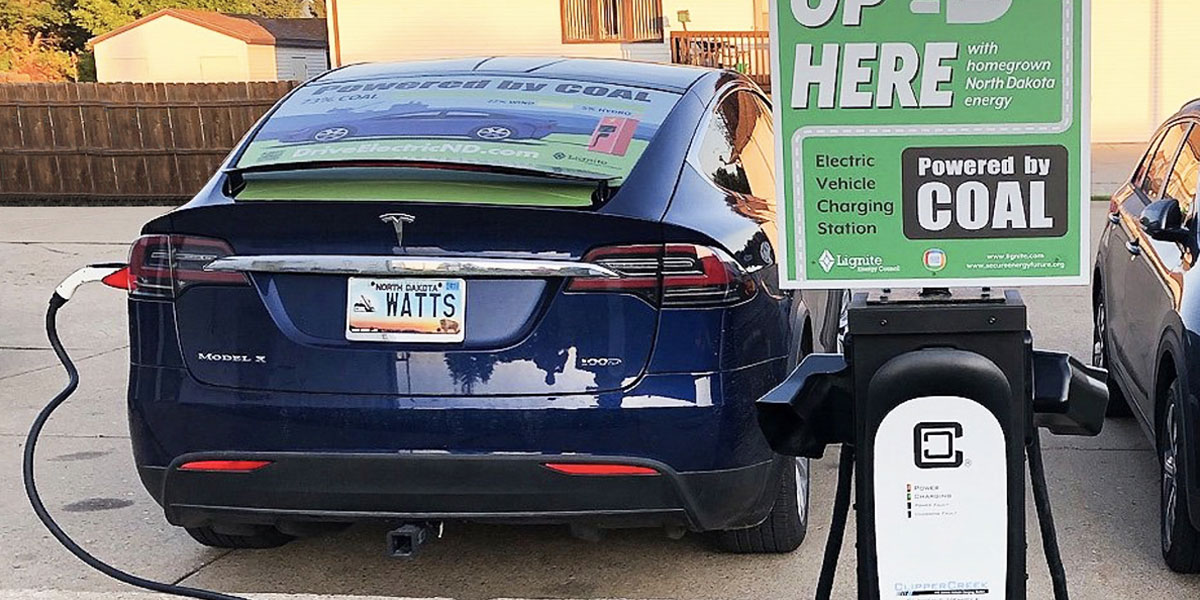 It's Not Magic
"Renewable Energy" will provide nearly 50 percent of global electric generation within 30 years, according to the EIA.
But it won't happen magically.
The Dark Side of Electric Vehicles and Renewable Energy
Hundreds of tons of steel, concrete, and plastic are required, and that's just to manufacture one wind turbine.
Unprecedented levels of global mining, for minerals that are often plundered from the poorest countries, is required to make lithium-ion batteries to power electric vehicles or become part of solar technologies. Cobalt from the Congo, for example, is a mineral that is often extracted with hand tools under harsh, dangerous conditions and then sent to China for manufacturing.

Video and article from The Washington Post: THE COBALT PIPELINE
So when someone tells you, "Don't look under the hood," they are referring to electric vehicles.
Solar Panels Have a Dark Side
Solar panels also have a dark side. Silicon tetrachloride is a highly toxic by-product of solar cell production, and solar panels contain toxic, carcinogenic chemicals like cadmium and lead, which can leach out from damaged photovoltaic (PV) panels and from decommissioned panels at landfills.
And solar panel waste is growing exponentially. The International Renewable Energy Agency estimates that "end-of-panel-life" waste could reach 78 million tons by 2050.
Clean-Burning Propane is a Better Solution
The Environmental Protection Agency (EPA) designated propane as an alternative energy back in 1992. It's more efficient than electricity and has a much lower carbon footprint.
When comparing types of energy (apples to apples), you need to look at "source energy costs". In other words, the electricity to power an electric vehicle or a home heat pump doesn't happen magically.
Energy is required to generate electricity and nearly 40 percent of the world's electricity comes from coal. Fossil fuels are required to manufacture and distribute the materials that go into wind turbines and solar storage systems. And minerals from the earth are required for the manufacture of batteries for electric vehicles and solar panels.
The Propane Advantage
When factoring in all of the costs associated with producing energy, propane has a 3:1 advantage over electricity per unit of energy. So propane will play a growing part in global energy solutions to lowering greenhouse gas emissions:
22% fewer emissions than electric heat pumps for heating homes and buildings.
More efficient than electricity for cooking. More convenient, less carcinogenic than wood burning for cooking in third-world countries.
In energy partnerships for "zero net energy" building construction.
In clean-burning autogas for fleets and fuel for large ship vessels to reduce pollution and carbon footprint.
For power generators and mobile kitchens, portable propane helps first responders during natural disasters around the world.
What's Happening with Propane Prices?
Increased demand for Midwest crop-drying, coupled with 25 percent lower Canadian propane inventories, will put upward pressure on spot prices.

Propane Price Chart


EIA Weekly Numbers
Total US propane inventories showed a modest draw of .328 mmbbls. for the week ending 10/11/19. That brings national inventory levels (excluding non-fuel use propylene) to 95.794 mmbbls., about 17 percent ahead of last year.
PADD 2 (Midwest/Conway) inventories showed a draw of .309 mmbbls. They currently stand at 27.166 mmbbls., about 2 percent behind last year.
PADD 3 (Gulf Coast/Belvieu) inventories drew down by .766 mmbbls. They currently stand at 56.998 mmbbls. (excluding non-fuel use propylene), roughly 30 percent higher than last year.

The Skinny
Anything but magical; electric vehicles and renewable energy each have a dark side.
By comparison, propane is an alternative energy fuel source that's nontoxic, clean-burning, efficient, and reliable (no black-outs).
Clean-burning propane from Ray Energy and you will be a growing part of tomorrow's green energy solutions.
---
Get Stephen's insights on propane delivered to your inbox every month.
Sign up for our monthly newsletter here.
For more frequent updates and industry news, join us on LinkedIn.
---
NOTE: The views and opinions expressed herein are solely those of the author, unless attributed to a third-party source, and do not necessarily reflect the views of Ray Energy Corp, its affiliates, or its employees. The information set forth herein has been obtained or derived from sources believed by the author to be reliable. However, the author does not make any representation or warranty, express or implied, as to the information's accuracy or completeness, nor does the author recommend that the attached information serve as the basis of any buying decision and it has been provided to you solely for informational purposes. © 2011-2019 Ray Energy Corp. All rights reserved. Any reproduction, representation, adaptation, translation, and/or transformation, in whole or in part by whatsoever process, of this site or of one or several of its components, is forbidden without the express written authorization from Ray Energy Corp.