Why The Bottom Dropped Out For Propane Prices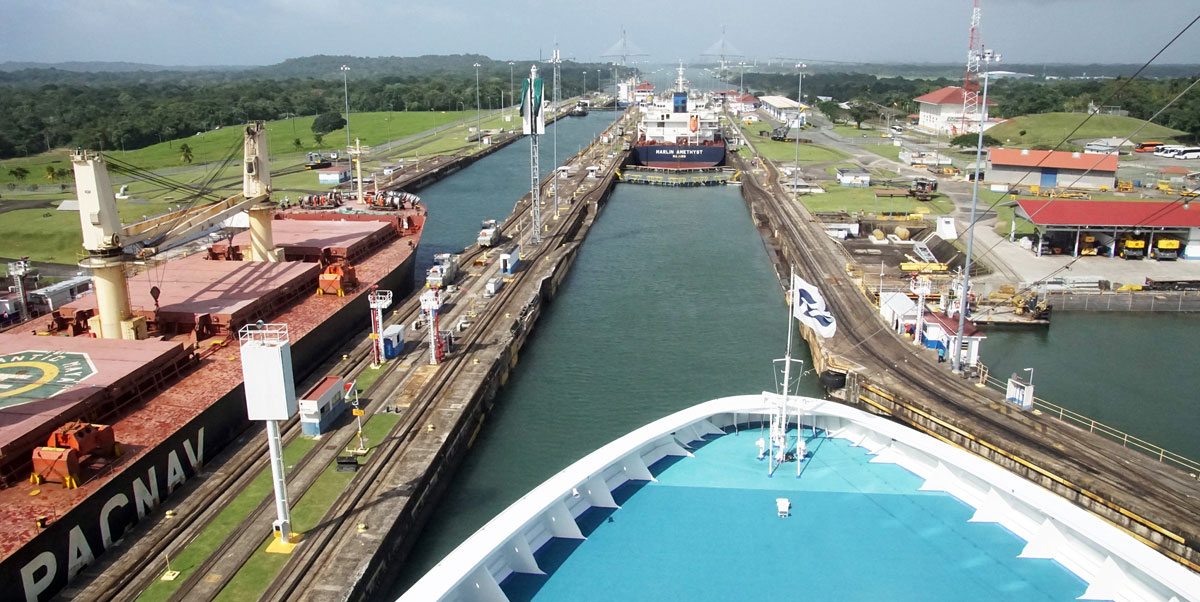 For 19 days from November 17 through December 6, propane prices plummeted over $.20 per gallon. Prices are now about as low as they've been in two years. What's remarkable and worth talking about is that prices are also about as low as they've ever been in terms of their value (39 percent now and 36 percent last week) relative to the price of crude oil.
How Did That Happen?
The short answer is that propane production is peaking at a time of soft domestic demand (both retail and petrochemical) and limited takeaway capacity in terms of ships available for export.
As a result, we've seen weekly propane inventory builds in late November and early December that we don't normally see.
The shortage of LPG ships ready to load in the Gulf Coast and East Coast is partly due to congestion at global import terminals where ships are waiting to offload, compounded by delays at the Panama Canal. The delays have been about three weeks going north through the canal (Pacific Ocean to Atlantic Ocean) and two weeks going south, which costs the ship charterer several million dollars.
All to travel 51 miles in about 12 hours.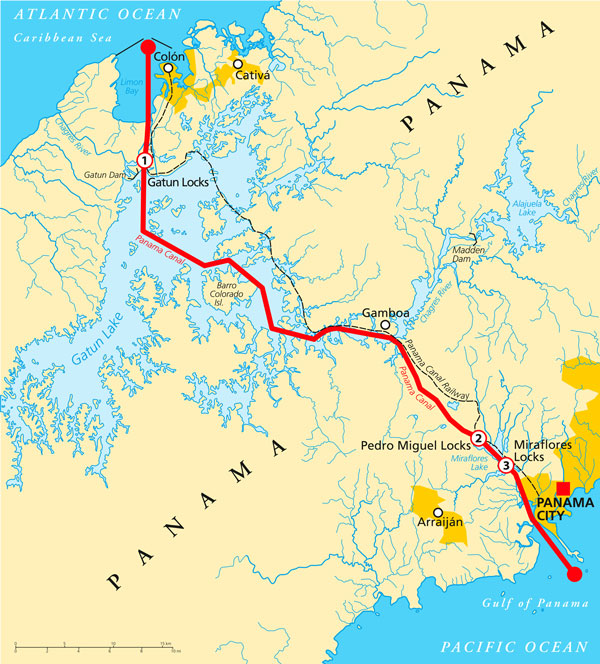 A Little History.
The idea of a water passage across Panama dates back to the Spanish explorer Vasco Nunez de Balboa in 1513 and King Charles of Spain in 1534 who commissioned what we'd call a "feasibility study" today.
If both men were still alive (forget, for a moment, their likely appearance), I'm sure they would be impressed by the three locks up at each end, the man-made lake in the middle, and the number and size of the ships making the crossing now, which is about 40 ships per day. After an expansion was completed in 2016, even Very Large Gas Carriers (VLGCs) can now make the transit.
Honey to the Bears.
The best cure for a shortage of available ships is to attract more ships with a historically low price of propane relative to the price of WTI crude, which we have now.
This should be honey to the bears … and global petrochemical companies … incentivizing a greater number of empty ships to be rerouted to the Gulf Coast and East Coast, sometimes before they even get to their original destinations. If that happens, we may see export levels pick up in the coming months.
Futures: Backwardation to Flat to Contango.
Another thing that's happened, coinciding with the recent price drop, is that the futures market has moved from being fairly flat into contango (worth more each forward month) after spending most of 2022 in backwardation.
This tells us that it may be more profitable for producers to store now and sell later rather than participate in heavy discounting in the front month. That decision could lead to small contra-seasonal inventory builds or minimal draws until demand picks up, but it also suggests that we may be getting closer to a price bottom, at least in the near-term.
How Can You Take Advantage of the Current Situation?
I think we'd all agree that propane prices can always go lower. As my grandchildren say, "100%." We only have to look back at March 2020.
At the same time, fixed prices for the 2023-2024 winter season are nearly $.50 per gallon lower than they were last spring for this winter. That's not a small difference.
For those folks that like to lock in a percentage of their future supply costs for budgets, fixed-price sales, hedges against the possibility of higher prices, etc., it may make sense to start with a layer of fixed pricing for the 2023-2024 winter season or 12-month contract season. Then, consider adding more layers later as needed.
Contact us if you'd like to reach our sales team for a quote.
What's Happening with Propane Prices?
Sometimes a picture really is worth a thousand words.
Propane Price Chart

Weekly Inventory Numbers
U.S. propane inventories showed a modest build of .658 mmbbls. for the week ending December 9, 2022, disappointing industry expectations for a small draw. This brings national inventory levels to 90.336 mmbbls., about 27 percent ahead of last year and 17 percent above the 5-year average.

PADD 2 (Midwest/Conway) inventories had a negligible draw of .127 mmbbls. They currently stand at 26.355 mmbbls., nearly 13 percent higher than ​last year.
PADD 3 (Gulf Coast/Belvieu) inventories had a substantial build of .810 mmbbls. They now stand at 50.872 mmbbls., roughly 48 percent above last year.
The Skinny
Higher propane production, soft domestic demand, limited ships available for exports, and falling crude and natural gas prices have turned many energy markets upside down.
Current propane prices are about $.40 per gallon lower than they were last year at this time, so enjoy where they are now. It's certainly been a while!
Of course, price alone doesn't mean much if you can't get reliable supply when you need it, especially during periods of strong demand. Please rest assured that Ray Energy has the experience and the resources to take great care of your upcoming propane requirements!


Happy Holidays and a Safe and Happy New Year to Everyone!

---
Get Stephen's insights on propane delivered to your inbox every month.
Sign up for our monthly newsletter here.
For more frequent updates and industry news, join us on LinkedIn.
---
NOTE: The views and opinions expressed herein are solely those of the author, unless attributed to a third-party source, and do not necessarily reflect the views of Ray Energy Corp, its affiliates, or its employees. The information set forth herein has been obtained or derived from sources believed by the author to be reliable. However, the author does not make any representation or warranty, express or implied, as to the information's accuracy or completeness, nor does the author recommend that the attached information serve as the basis of any buying decision and it has been provided to you solely for informational purposes. © 2011-2022 Ray Energy Corp. All rights reserved. Any reproduction, representation, adaptation, translation, and/or transformation, in whole or in part by whatsoever process, of this site or of one or several of its components, is forbidden without the express written authorization from Ray Energy Corp.